Image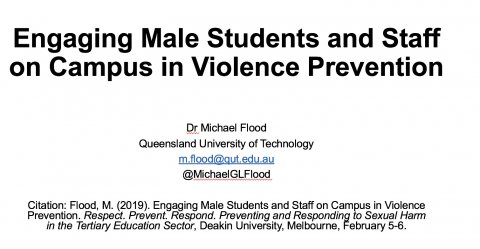 We're going to focus this morning on how to engage male students and staff on campus in violence prevention.
So I want you to think for a moment about the young men you see every day on your campus. The young men in your classrooms, in the cafeteria, in the college residences, and so on.
If these young men are typical of young men their age, then sizable proportions think things, believe things, which make it more likely that they will use violence, that they will tolerate or excuse violence, that they will respond poorly to victims and survivors, that they will fail to hold others accountable for their violence, and so on.
Please see the PDFs below for the remainder of this talk and the slides from the talk.