Image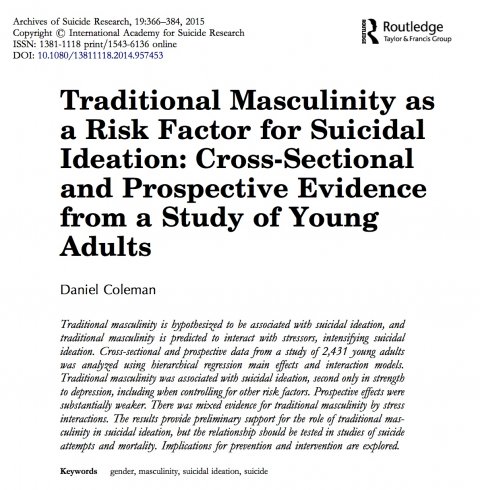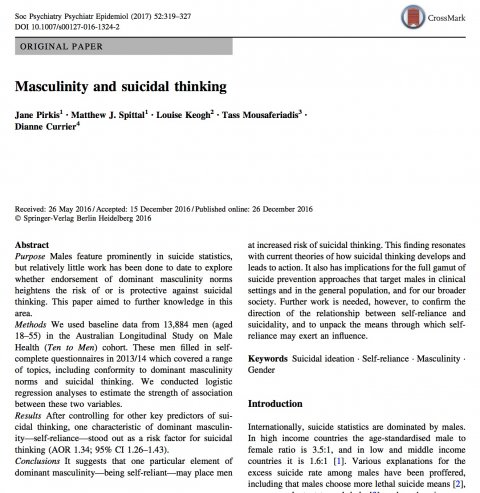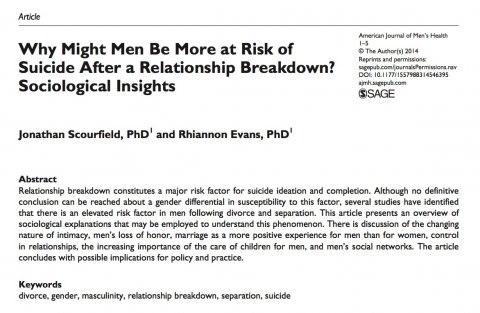 Males have rates of completed suicide several times those of females. Male suicide is shaped in part by constructions of masculinity, as a range of studies have documented. Here, we have collected key studies and reports on male suicide, in full text (PDF) below.
Also see the academic references listed here: http://www.xyonline.net/content/g-suicide.
Additions are most welcome.