Image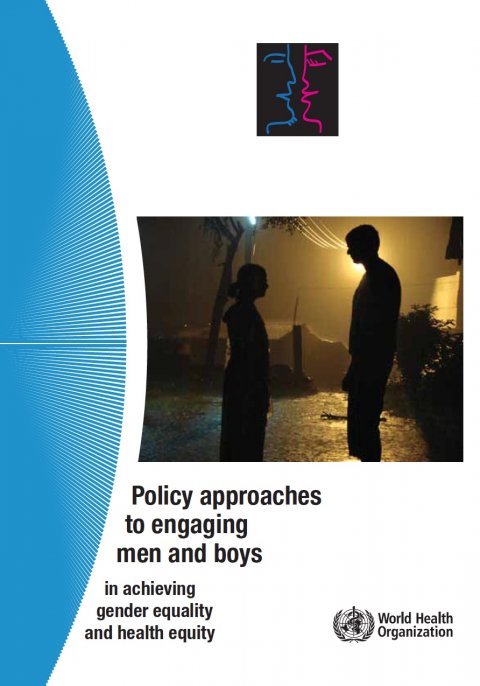 Work with men has demonstrated significant potential in contributing to building gender equality and improving the health of women and men. However, most work with men has tended to be local in scale and limited in scope. To be more widely effective, that is to transform the pervasive gender inequalities which characterize many societies globally – efforts to transform men's behaviour require to be significantly scaled up. Policy processes and mechanisms are key elements in any effort to engage men and boys in achieving gender equality.
This Policy Brief:
Outlines the rationale for using policy approaches to engage men in achieving gender equality, reducing health inequities, and improving women's and men's health;
Offers a framework for integrating men into policies that aim to reduce gender inequality and health inequities;
Highlights some successful policy initiatives addressing men that have advanced gender equality and reduced health inequities by generating positive changes in men's behaviours and relations with women and with other men.
Citation: Flood, Michael, Dean Peacock, Orly Stern, Gary Barker, and Alan Greig (2010) World Health Organization Men and Gender Policy Brief: Policy approaches to involving men and boys in achieving gender equality and health equity. Sonke Gender Justice Network, Johannesburg.