Image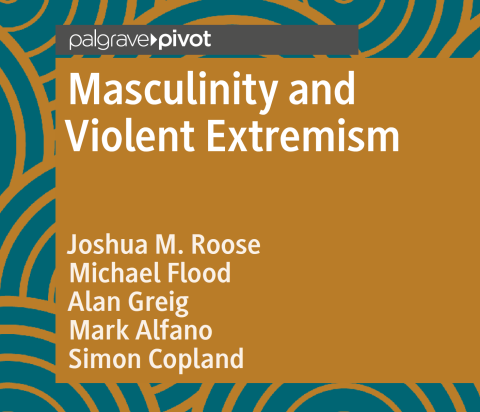 This book explores men's attraction to violent extremist movements and terrorism. (Download it free here.)
Drawing on multi-method, interdisciplinary research, this book explores the centrality of masculinity to violent extremist recruitment narratives across the religious and political spectrum. Chapters examine the intersection of masculinity and violent extremism across a spectrum of movements including: the far right, Islamist organizations, male supremacist groups, and the far left. The book identifies key sites and points at which the construction of masculinity intersects with, stands in contrast to and challenges extremist representations of masculinity. It offers an insight into where the potential appeal of extremist narratives can be challenged most effectively and identifies areas for both policy making and future research.
To download the book free in PDF, please click here.
Citation: Roose, J., M. Flood, A. Greig. M. Alfano, and S. Copland. (2022). Masculinity and Violent Extremism. Palgrave.