Image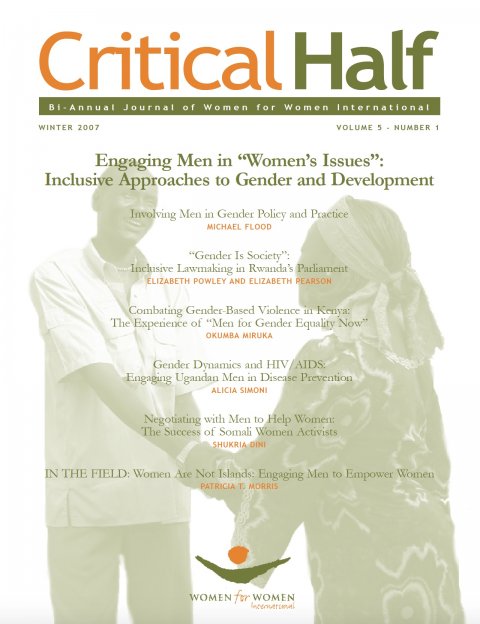 There are many good reasons to engage men in building gender equality, especially given that some men's practices, identities, and relations can sustain inequalities. The need to engage men can be particularly true in conflict and post-conflict societies, which often reinforce narrow views of masculinity and gender hierarchies. At the same time, involving men in gender-related policy and programming carries the risk of compromising resources and services directed exclusively to women or diluting the feminist orientation of such efforts. To minimize this risk, men's involvement must be framed in ways that are pro-feminist, while interventions must be sensitive to the diversities among men and supportive of men's positive contributions.
Please see below for the full article, in PDF.
Citation: Flood, Michael. (2007). Involving Men in Gender Practice and Policy. Critical Half, 5: 9-13.