Image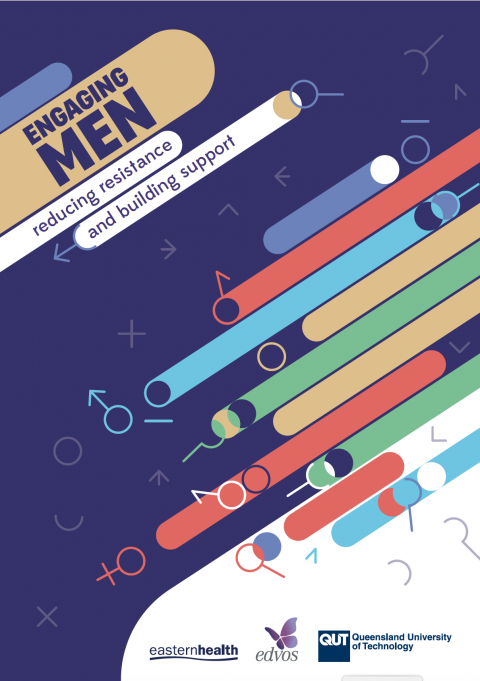 "Domestic violence? That's been blown out of all proportion, hasn't it? What does violence against women have to do with us? This is a waste of time. Not all men are violent – are you calling me a perpetrator? Domestic violence is not an issue for this organisation. What about women's violence against men? This is political correctness gone mad."
Have you ever heard any of these? Ever been in training, or a workshop, or in a meeting, and these kinds of things get said?
Resistance and pushback is a common experience for those doing violence prevention work. I'm using the term 'resistance' for any form of resistance or opposition to progressive social change, and here in particular, to violence prevention and gender equality efforts.
Over the past few weeks, the nation has been convulsed by stories of men's and boys' sexual violence against women and girls: in schools, in homes, and in Parliament. We have seen major mobilisations by women, demanding safety, respect, and justice. And with these have come calls for men to take responsibility for the problem of men's violence against women and girls, to take action. And, of course, we also have seen resistance, often from men and sometimes from women. "Not all men." "It's a few bad apples." "It's a witchhunt." And so on.
The new toolkit Engaging Men: Reducing Resistance and Building Support is a practical guide to assist practitioners, educators, and others working to prevent violence against women and building gender equality, to respond to and prevent resistance and backlash.
The toolkit is a collaboration between three organisations and four authors: myself, from the Queensland University of Technology, Josette O'Donnell and Benjamin Brewin from Eastern Health, and Brianna Myors from the Eastern Domestic Violence Service or EDVOS.
This document is intended very much to be a practical resource, with strategies, tips, and practitioners' own stories.
So what does the toolkit include?
Section 2 of the guide introduces the field of work with men and boys. It notes that we must have a realistic assessment of what stops men from supporting efforts to end domestic and sexual violence. We should have compassion for men, a recognition of men's diverse lives, and a focus on enabling men as allies.
Section 3 gets personal, acknowledging that practitioners and educators are in fact people – who knew? – with feelings and histories. It focuses on the experience of facing resistance. Facing pushback and hostility, and working with violence and abuse, can be exhausting, triggering, or traumatising.
Section 4 spells out what resistance looks like and where it comes from. Resistance involves an active pushing back against progressive policies, programs, and perspectives.
The guide notes that resistance can be individual or collective, informal or formal. So why do people resist? Because of inertia and fear of change. Because of socialisation into sexist and violence-supportive attitudes, and the defence of privilege. And the influence of wider beliefs that diminish the need for change.
The next two sections of the toolkit are the most important. These are where you will find the strategies that practitioners and advocates can use, to prevent, reduce, and respond to resistance.
Now, this guide builds on earlier work examining resistance and backlash that I did with colleagues, supported by VicHealth. But this new guide really extends this work, above all by providing a very practical account of how practitioners and advocates can reduce and prevent resistance in our work.
Engaging Men: Reducing Resistance and Building Support identifies tools and tips at four levels
The first level is about working strategically to build support. In simple terms, it's about building solid foundations and supports for our work. That means making use of the settings and groups where men congregate. Building relationships with men in the community. And securing strong community buy-in and representation.
The second set of strategies are about planning and framing your event. On planning, we describe the homework – including risk assessment, needs assessment, and networking – that will make resistance less likely. On framing, we describe the ineffective messages that are more likely to provoke backlash and entrench conservative views, and on the other hand, the messages that are more likely to invite men and women in.
The third set of strategies are for 'in the room', for running events. Even if you have built solid foundations for your work, and even if you have designed your events and campaigns well, you still may face resistance in the room. So the guide spells out some useful strategies. Build a safe climate. Discuss common resistant reactions. And, respond well to resistance in the room. The toolkit describes useful responses to resistant comments and questions, and how to manage disruptive and conflictual behaviour.
The fourth set of strategies are about taking care of ourselves and others. If our work is to make change, it must be sustainable. But too often, individual advocates, and our organisations, do the work in ways that drive us into the ground. So in the toolkit we write about self-care, about how practitioners can take care of ourselves. And we write about how organisations can be healthy, fair, and empowering.
So, I hope that this guide will make some small contribution to our work. By using the strategies it describes, we will make resistance and backlash less likely, and we will be more able to defuse and address it when it does occur.
Download the toolkit here: https://www.easternhealth.org.au/images/Engaging_Men-_Reducing_Resistance_and_Building_Support_final.pdf
Suggested citation: Flood, M., O'Donnell, J., Brewin, B., and Myors, B. (2020). Engaging Men: Reducing Resistance and Building Support. Melbourne: Eastern Health, Eastern Domestic Violence Service (EDVOS), and Queensland University of Technology (QUT).
A media release on the toolkit is here.
For a wide range of other materials on XY criticising men's rights and fathers' rights groups (MRAs), see here.