Image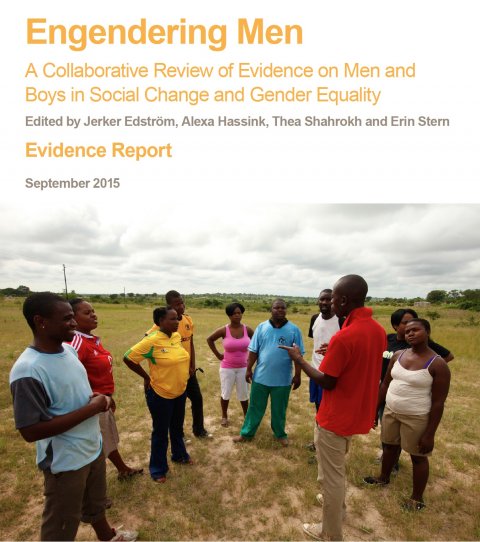 Designed to help answer the question, 'what works best when it comes to engaging men and boys for gender equality?', a valuable new evidence review called Engendering Men: A Collaborative Review of Evidence on Men and Boys in Social Change and Gender Equality, assesses trends and shifts in related social norms and structures over the past 20 years; successful policies and programmes and implications for best practice; and future directions for promoting men's and boys' support for gender equality.
The goal is to move beyond a narrow individualistic programmatic focus and attempt to achieve a broader and more comprehensive understanding of the interplay between laws, policies and institutional practices in achieving gender equality and the most effective pathways for sustainable change that take into account individual, community and structural factors.
The evidence review aims to cultivate stronger leadership for working with boys and men to promote gender equality, by gathering, interrelating, analysing and strategically disseminating evidence and lessons in targeted and accessible formats for improved learning, policy and practice.
The chapters cover the following themes:
Introduction: Framing the evidence and shifting social norms
2. Poverty, work and employment
3. Fatherhood, unpaid care and the care economy
4. Education
5. Sexual health and rights
6. Health and wellbeing
7. Sexual and gender-based violence
8. Conflict, security and peace-building
9. Public and political participation
It is part of a two-year project undertaken by the Institute of Development Studies and MeEngage Alliance co-chairs Promundo-US and Sonke Gender Justice, with funding from the UK Department for International DevelopmentDFID). The report is housed on IDS's new Engendering Men: Evidence on Routes to Gender Equality' (EMERGE) library: http://menandboys.ids.ac.uk/men-boys-and-gender-equality/evidence/review-findings
Also featured on the EMERGE website is a four-page preview of the evidence report.