Image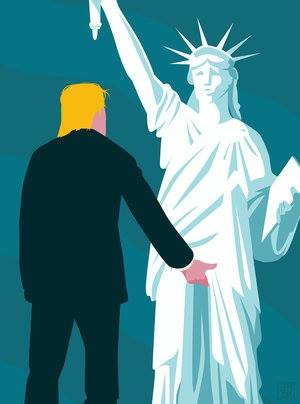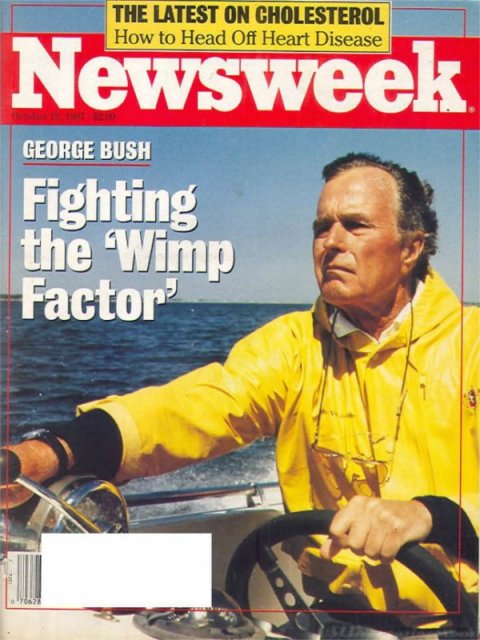 Donald Trump's election to the US presidency, and his behaviour before and after, have prompted considerable discussion about masculinity, gender, and violence against women. Here, we have collected some valuable examples of this commentary.
Please see below. Further suggestions are welcome.
Adams, Trump, Trudeau and the patriarchy, May 27 2017;

Adams and Frauenheim,

Manhood on the ballot:

 

Trump

's self-absorbed bullying vs. Biden's compassion and humility, 2020
Anderson, Tweets reveal Trump's and Biden's competing views of masculinity, Nov 13 2020;

Ashwin and Utrata,

Masculinity Restored? Putin's Russia and Trump's America, 2020;
Buni and Chemaly, The Science That Explains Trump's Grip on White Males, Jan. 7 2021;
Cameron, On banter, bonding and Donald Trump, Oct 9 2016;
Carian, E. K., & Sobotka, T. C. (2018). Playing the Trump Card: Masculinity Threat and the U.S. 2016 Presidential Election. Socius, 4, 2378023117740699
Chadwick, Predator In Chief President Trump And The Glorification Of Sexual Violence, Nov 30 2016;
Chira, Trump's Vision of Manhood, 2016;
Collinson and Hearn, Trump v Biden - a duel of contrasting masculinities, 2020
Conroy, "The Emperor Has No Balls": Virility, Masculinity, and the American Presidency, Sept 5 2016
Dignam and Rohlinger, Misogynistic Men Online - How the Red Pill Helped Elect Trump, 2019;
Doyle, Trump Is Leaving, but the Revenge of Men Continues, Jan. 7 2021;
Faludi, Trump's Thoroughly Modern Masculinity, 2020;
Filipovic, What Donald Trump Thinks It Takes to Be a Man, Nov 2 2017;
Frauenheim and Adams, Trump's Version of Masculinity is Poisoning our Democracy, Nov. 23 2020;
Gray and Peck, The End Of The Pussy-Grabbing President, Jan. 14 2021;
Harper, Many men talk like Donald Trump in private And only other men can stop them, Oct 8 2016;
Johnston, Donald Trump and the Normalization of Rape, October 15 2016;
Katz, Why the president's "manhood" matters, Oct 18 2016;

Katz,

What Donald Trump Understands about American Men, 2020;
Kimmel, Angry white men the sociologist who studied Trump's base before Trump, February 27 2016
Knowles and DiMuccio, How Donald Trump appeals to men secretly insecure about their manhood, Nov 29 2016;
Kobes Du Mez,

What makes Donald Trump and John Wayne heroes of the Christian Right?

The Conversation, August 26, 2020;
Kurtzleben, Trump Has Weaponized Masculinity As President. Here's Why It Matters, 2020;
Marche, What are men to do in the age of Trump, Feb 3 2017;
Masciotra, Whose alpha male is this? Donald Trump and Americas sad failed model of masculinity, August 22 2020
Messerschmidt and Bridges, Trump and the Politics of Fluid Masculinities, 2017;

Miller and Gupta

, What Makes a Man Manly? Trump and Biden Offer Competing Answers, 2020;
Moore, Patriarchy is the sea in which Trump and his sharks gather, Jan 26 2017;

Nichols,

Donald Trump, the Most Unmanly President, May 25 2020;
Norris, Trump's Presidency has been Defined by the Male Violence Seen at the Capitol, Jan. 8 2021;
North, Trump, Biden, and the war over American masculinity, Aug 28 2020;
Okun, Donald Trump may be vile  but at least hes forced men to talk about masculinity for once, October 13 2016
Orenstein, How to Be a Man in the Age of Trump, Oct 15 2016;
Pascoe, C.J. (2017). Who is a Real Man? The Gender of Trumpism. Masculinities and Social Change, 6(2),119-141. doi: 10.17583/MCS.2017.2745;

Pattilo,

Why a specific view of masculinity gave rise to Trump - study, Jan. 5 2021;
Prose, Trump's macho bravado is an embarrassment Yet it puts us all in danger, Oct 16 2020

Rosewarne,

Debate reveals Trump's dated, dangerous masculinity – and how he just doesn't get it, 2016
Penny, Are you a Trump man or a decent man? Time to choose, April 11 2017;
Saletan, The More Trump Hates, the More America Rejects His Hatred, Jan 26 2017;
Salon,

Trump's church of white masculinity

. Raw Story, 2020;
Signorile, Donald Trump Is Not Homosexual, But He Is Definitely Homosocial, July 19 2018;
Smith, Presidential Elections Are Always a Referendum on American Masculinity, Dec. 2 2016;
Toure, Donald Trump Is the Personification of Toxic Masculinity, 2017;
Wade, The Big Picture: Confronting Manhood after Trump, Oct. 26 2017
Also see this new bibliography of academic writing on men, masculinities, and politics.